Shandong Hongguan New Material Co., Ltd. is a manufacturer and solution provider of agricultural and garden products, our main products included landscape fabric, air pots, rooting ball, shade net, polyester wire, polyester wire covering an area of 86000 square meters, with more than 200 employees.
Shandong Hongguan has over 20 years of experience working with American and European markets. In-depth understanding of the needs of market, it's our responsibility to help you save time and money,  just as we have already done for our company's regular clients.

Shandong Hongguan New Material Co., Ltd has gained ISO9001, and CE quality system certification, together with NATIONAL ENVIRONMENTAL HEALTH SYSTEM Certification, and product test reports, etc.
Shandong Hongguan is one of the agricultural plastic products prioritized enterprises. The company has integration of research, development, production, sales and service for agriculture products of weed barrier, root-control, irrigation, and garden products etc. The company is fully equipped with advanced production lines and inspection equipment, owning 20 modern production lines, with a production capacity of 60,000 metric tons per year.
With 3 wire-drawing production lines, our woven landscape fabric annual output reaches 600,000 tons. Equipped with 40 sets of circular weaving machines, and 8 sets of water looms,  our daily production capacity reaches 400,000 square meters.
Product quality is at superior level internationally. Our company owns strict quality control and management system, providing video inspection for each customer before delivery.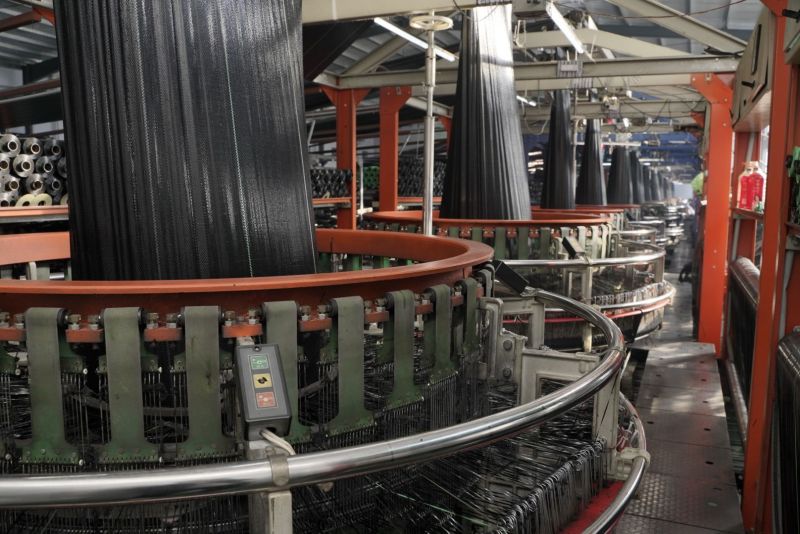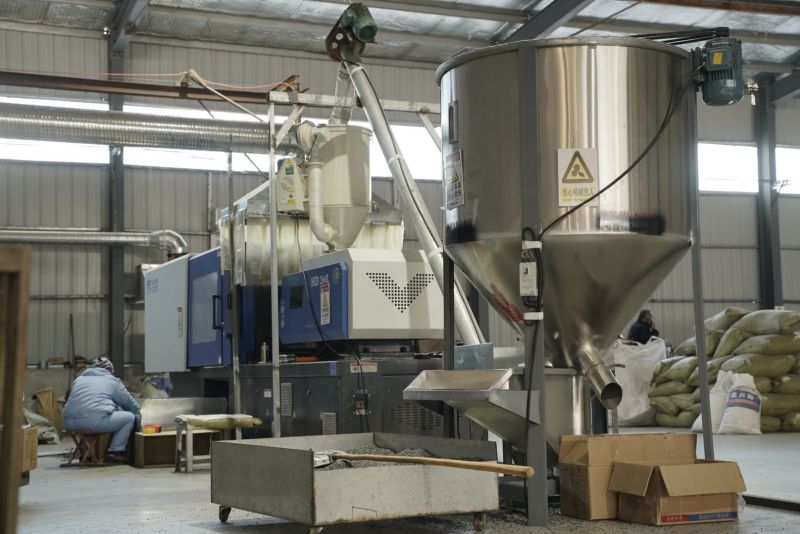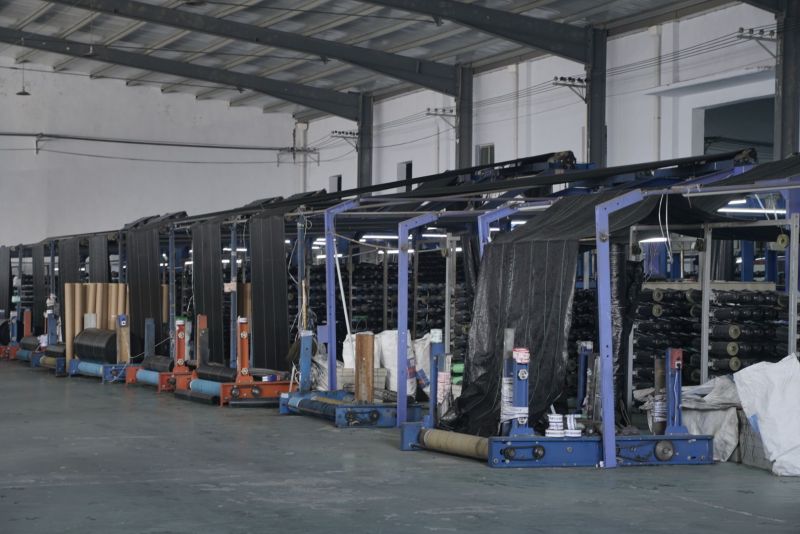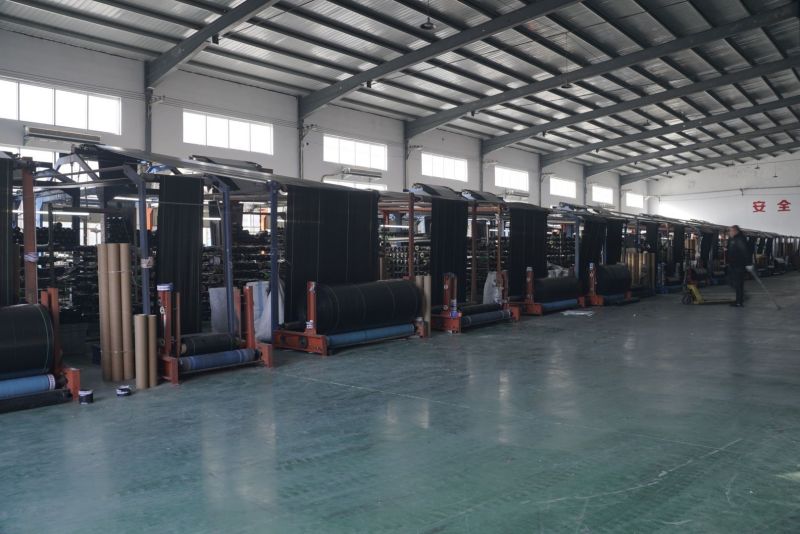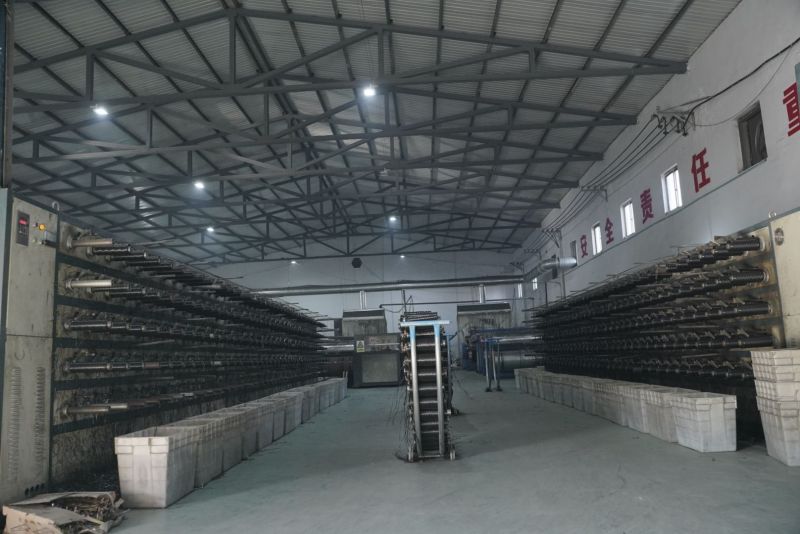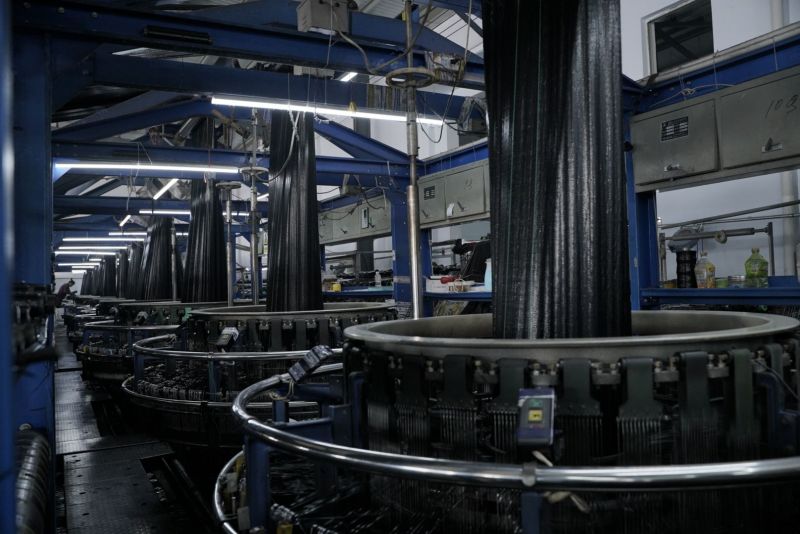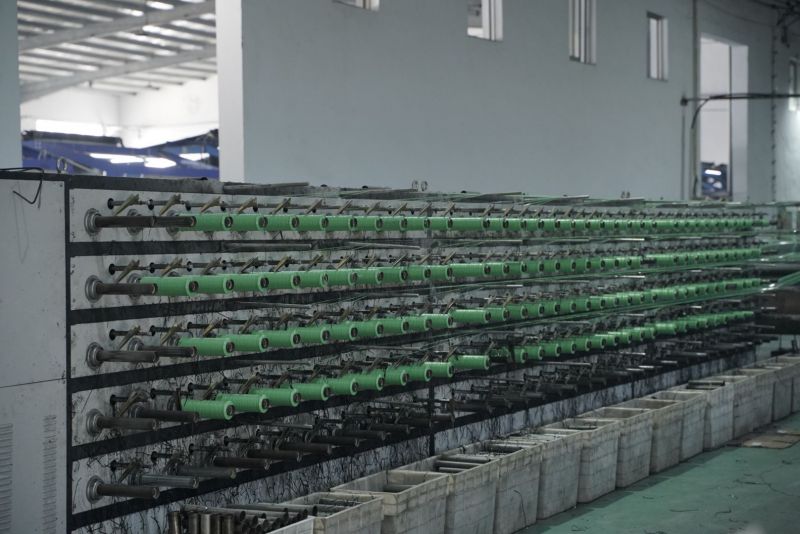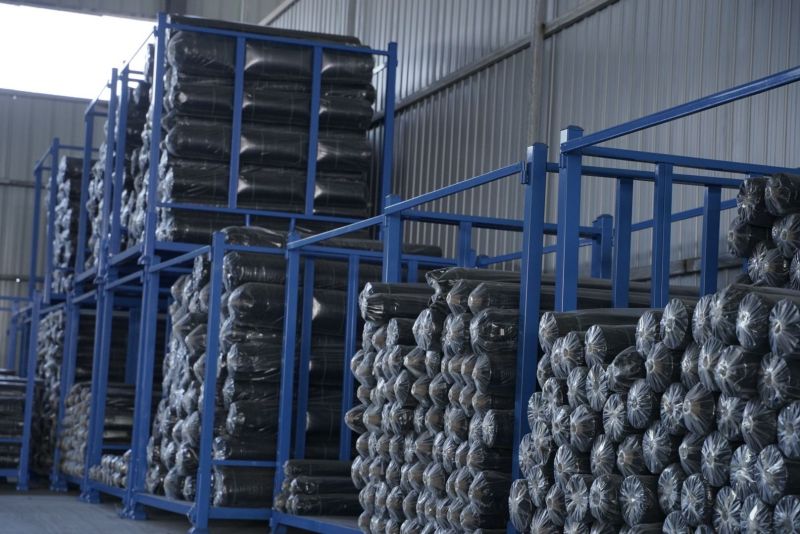 Experienced and Professional
Landscape fabric is a kind of warp and weft knitted plastic woven cloth which is made of virgin PE with antioxidant U V material. It has features of good breathability, fast water seepage, good heat and moisture preservation, with warranty of 5 to 8 years. Weed barrier from Shandong Hongguan New Material has advantages of increasing utilization of nutrient, increasing fruit yield, controlling garden weeds, preventing washing away of water and soil or nitrogen elements.
Woven weed mat products from Shandong Hongguan New Material are widely used in garden,greenhouse, fruits, landscaping, etc.
Our experienced and professional team is here to answer your questions and work with you to provide the best solutions to meet your needs.Welcome to our factory!