Garden weed barrier Landscape Fabric membrane for weed control
Product Detail
Company
Product Tags
1.Weed & Soil Erosion Control: Due to its high-density texture, the heavy duty weed barrier can successfully cut off sunlight, and the weeds will wither, lack photosynthesis. At the same time, the weed block fabric is capable of retaining the humidity and accumulating nutrients for the soil. Besides, it can prevent rainwater gathering, reduce rainwater erosion and landslides during the rainy season.
1.Block light and weeds growing ,Water Permeable and breathable,Conducive to the growing of root and plant
2.Protect the soil and let it breathe
3.100% control weed growing
4.long service life --last five years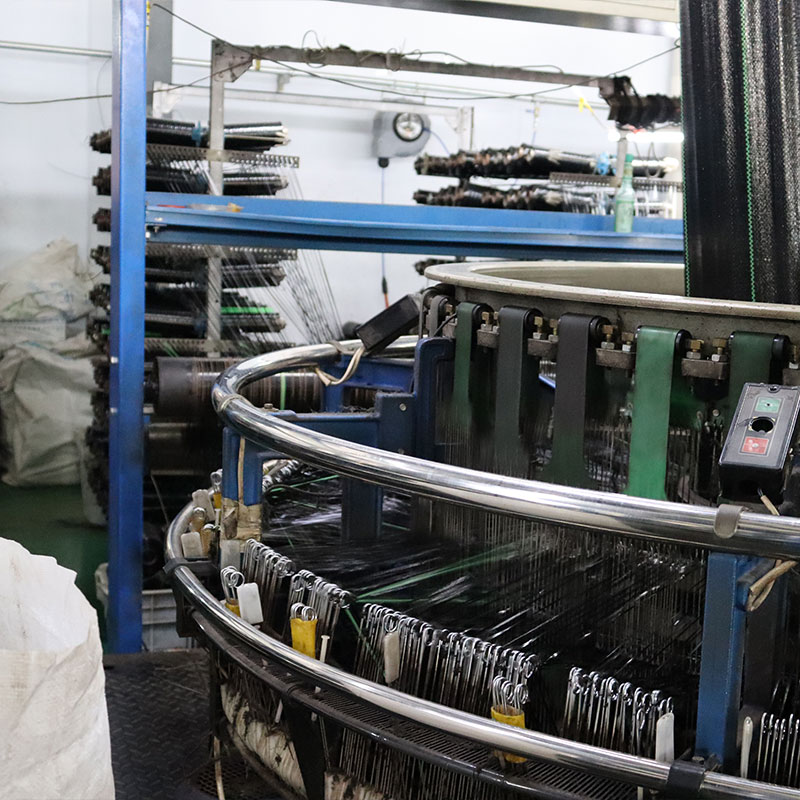 5.Easy hot cutting,without loose edge
6.strong strand fabric, no damage during the operation of workers and machines
7. Saves Time on Weeding Jobs
8.Saves money on Weeding Jobs
9.virgin pe woven fabric, Low cost, no maintenance
10.Fixed firmly and installed flexibly
11.solve weed troubles for you and make your life easier
13. Landscape fabrics can act as a protective layer during extreme weather, especially during frost season.
1.According to your requirements, it can be cut to meet various needs such as driveway stabilization, gardening, agriculture, and drainage.
2 .Woven weed barrier fabric is suitable for cultivating all kinds of plant.Eliminate the water in the area in time to prevent the roots of the plants from rot and keep the floor clean.
3.Perfect for backyard projects-use landscaping fabric for patio walkways and offer some erosion control on slopes subject to washout from heavy rains, also great for vegetable garden pathways.
4.Our virgin fabric is perfect for construction projects, such as road stabilization, riprap, retaining walls, animal stables, patio landscaping, etc. Keep your projects organized and control your space effortlessly.
5. Versatile Uses: The weed matting for garden has a wide application in gardening and road engineering projects. It is used for the vegetable patch, flower bed, artificial lawn, gravel and stone pavement, driveway, etc.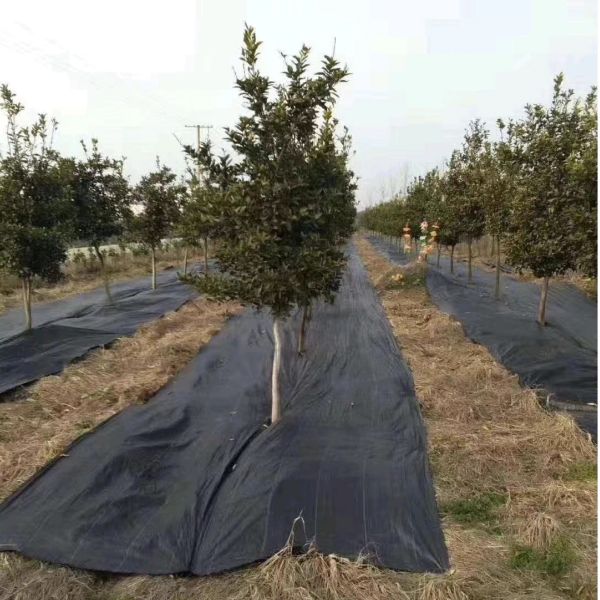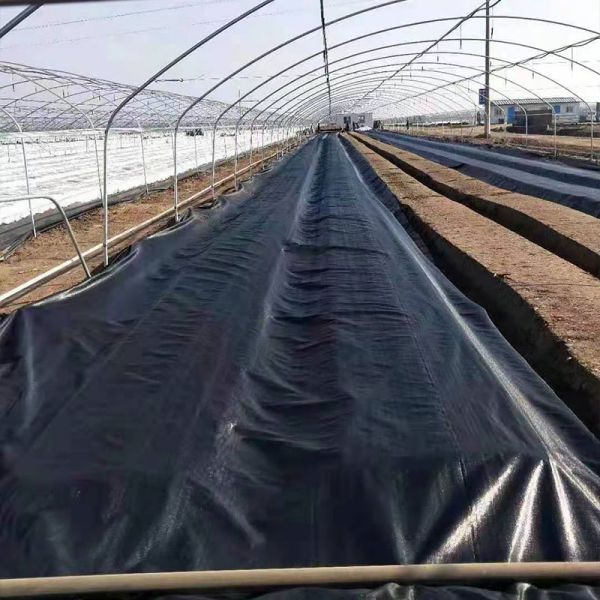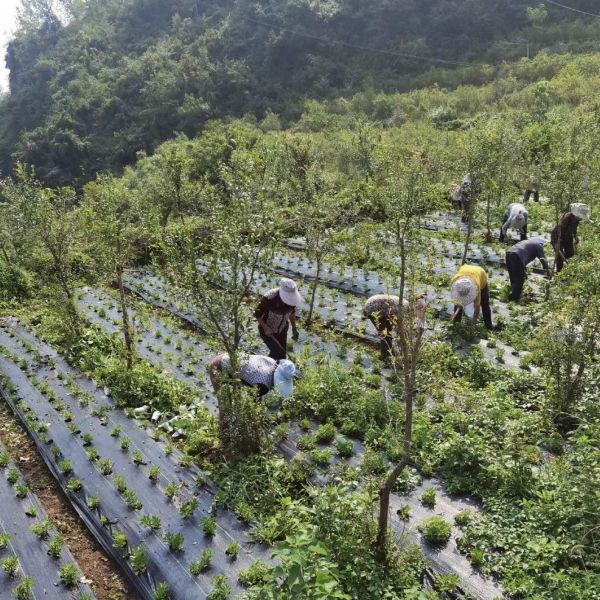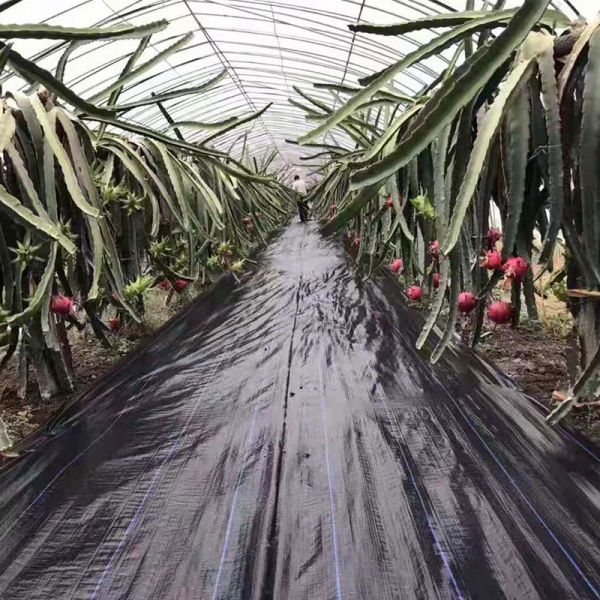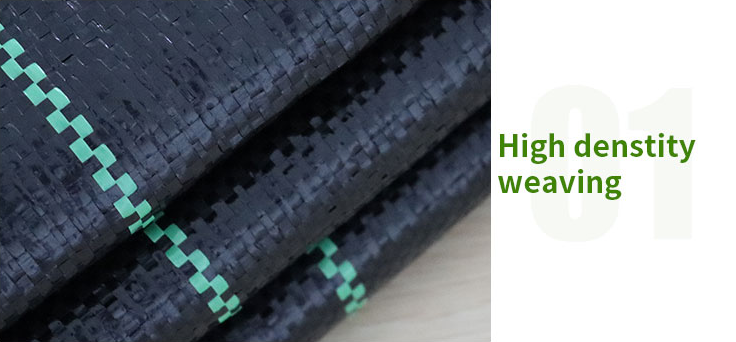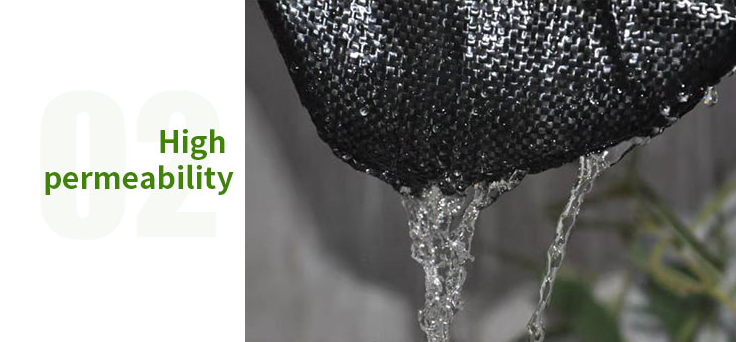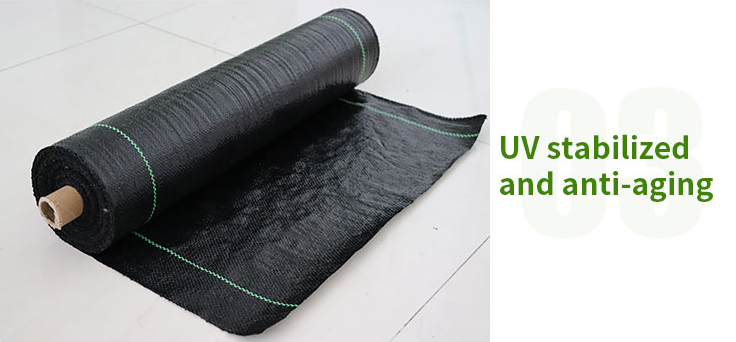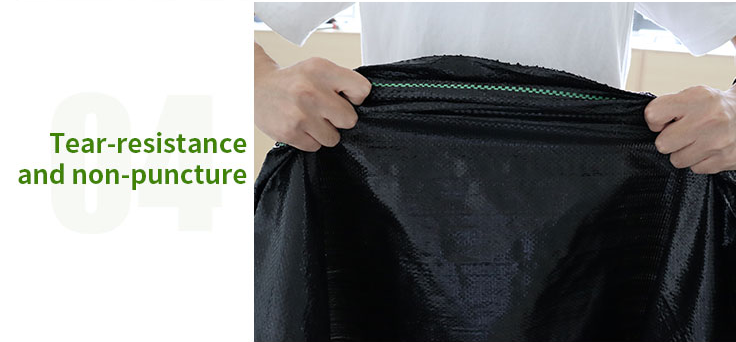 Can be customized for you
we have more than 10 years production experiebce
We have strict System to ensure ths cost,quality,storage and shipment management
We have passed TUV and CE certification to gurantee trade security
Fast delivery within 2-15 days
7x24 Hours online service to follow up your question and order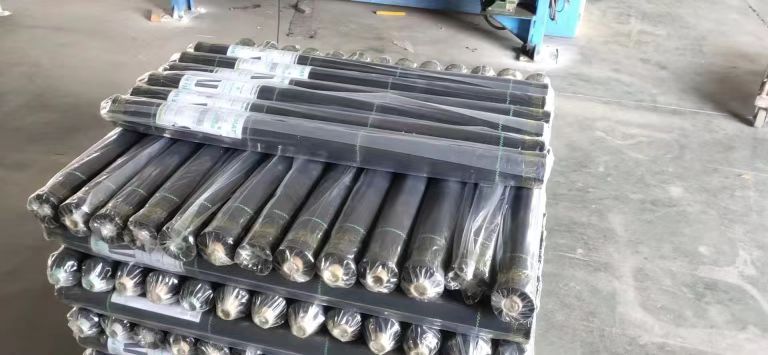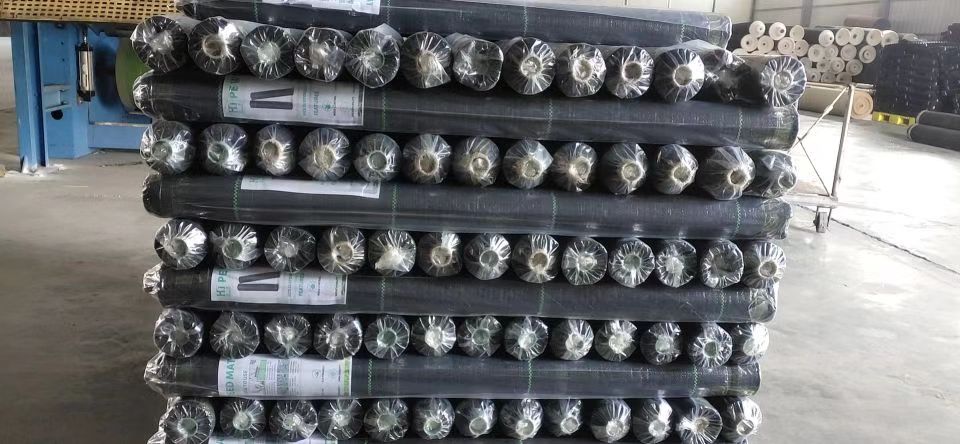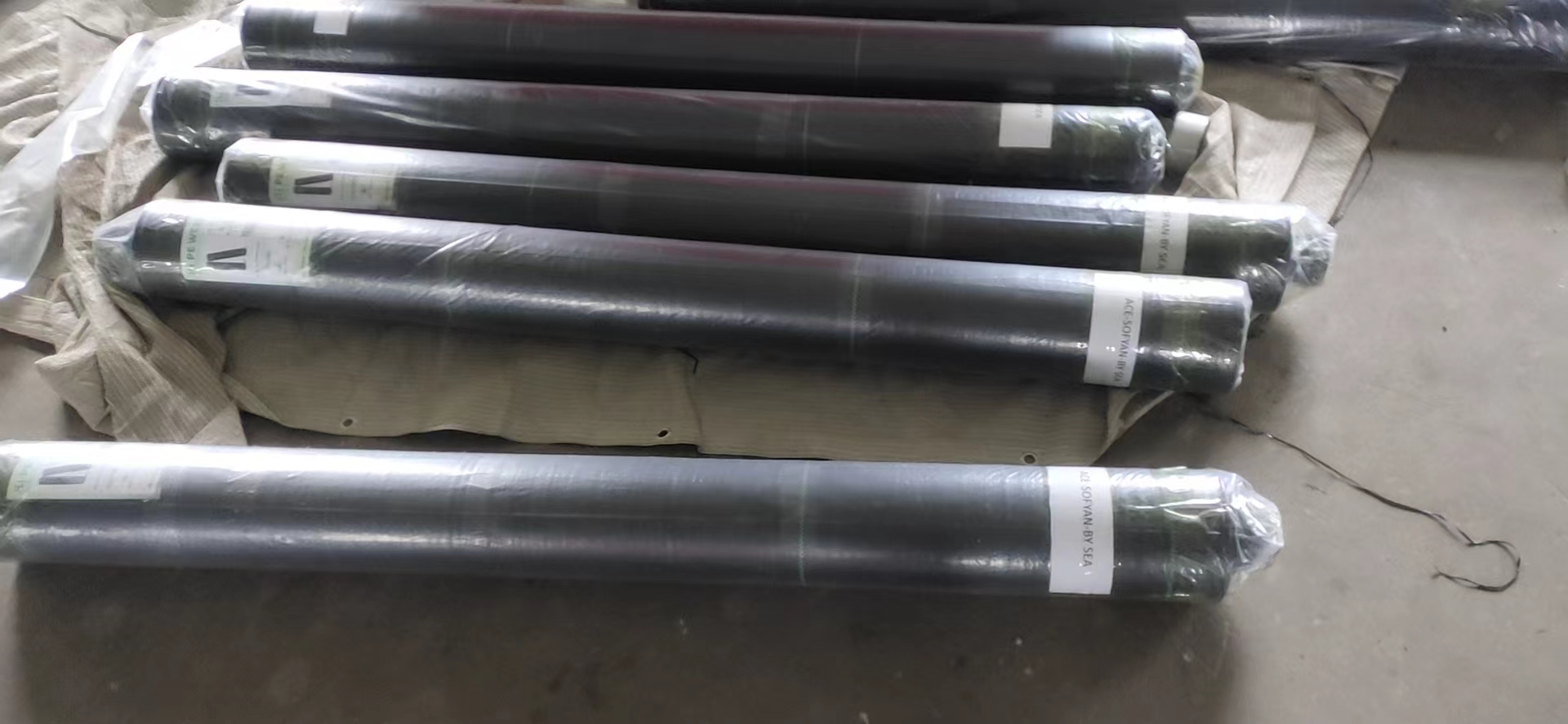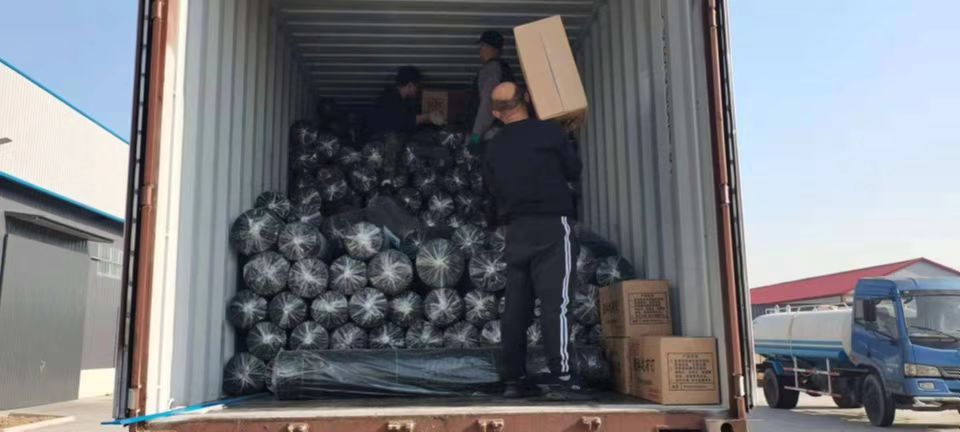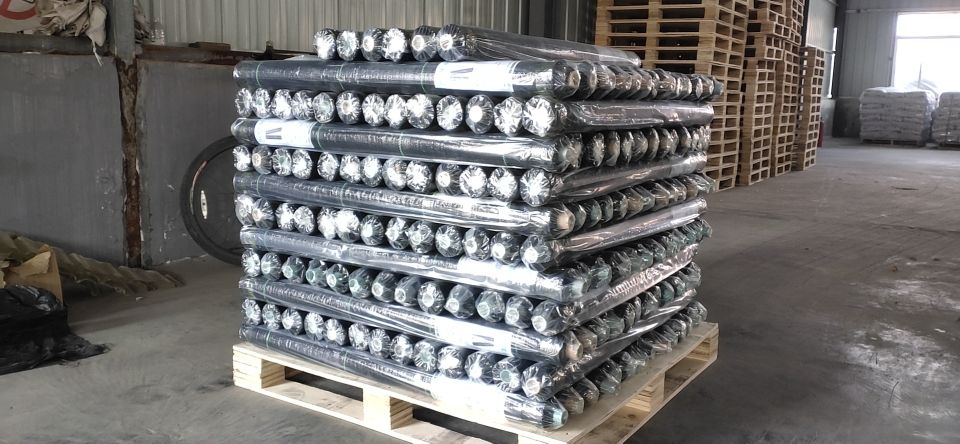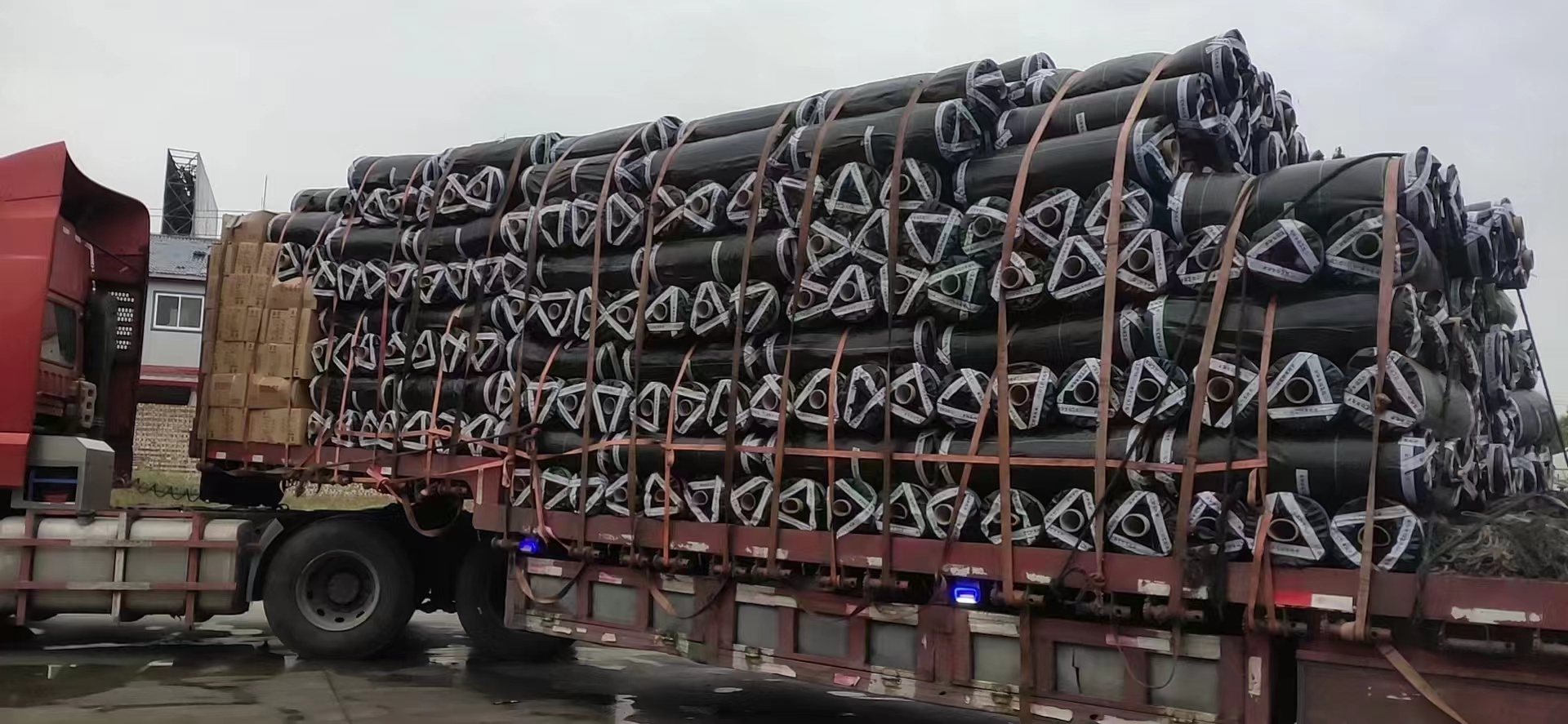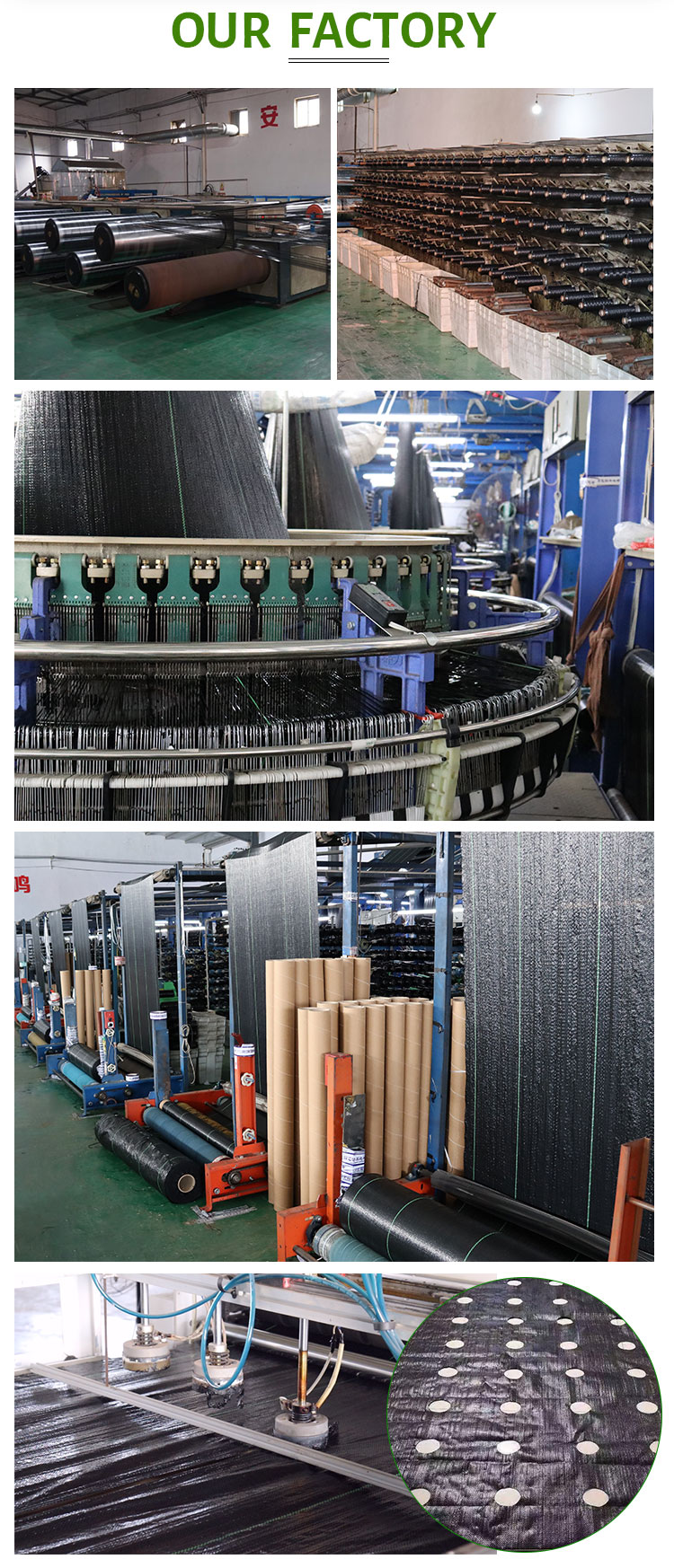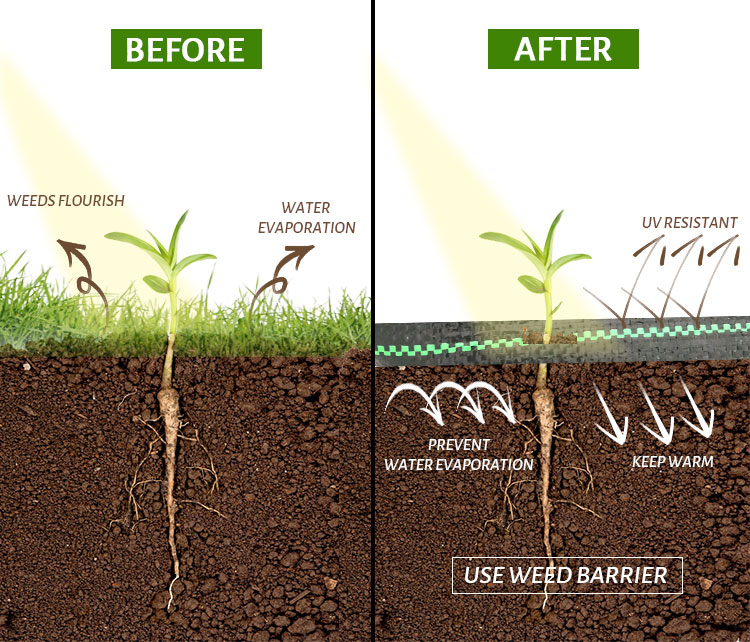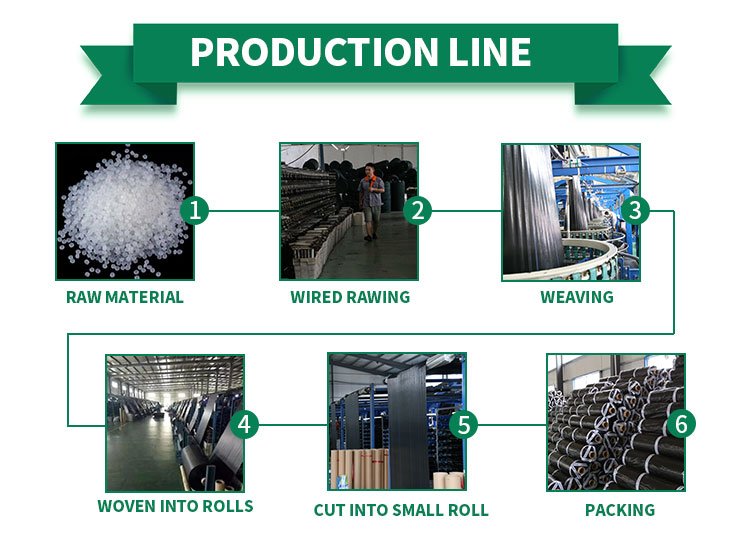 ---
---